Graphic Design & Logo Design
Everyone needs a great logo and good graphic design right? Most would agree, but some are still stuck in the nineties! Your website should convey your company image and whatever your message is.
But you can't be as effective as you should be when you still have a lousy logo or poor quality graphics on your website.
Here are two good examples of bad and good graphic design:
One is stuck in the nineties and doesn't represent the company well and the other is professional and timeless. And what do Cobras have to do with pest control?
We will ensure your graphics represent your company and brand in an effective way that conveys your message clearly and professionally.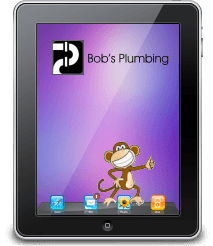 We can also ensure your company's logo and graphics translate well with different print media like your letterhead, invoices, business cards and flyers.
You don't have to look like the pest control company. And don't let a guy who knows a guy do your Graphic Design or Logo Design, if that's not what they normally do. Contact us today to discuss your graphic design needs.